Article number:
031002101112
Availability:

In stock

(351)
PLASTALINA™ is a classic favorite amongst sculptors, model makers, clay animators, and artists of all ages; renown for its reusability, smooth consistency, and wide range of vibrant colors.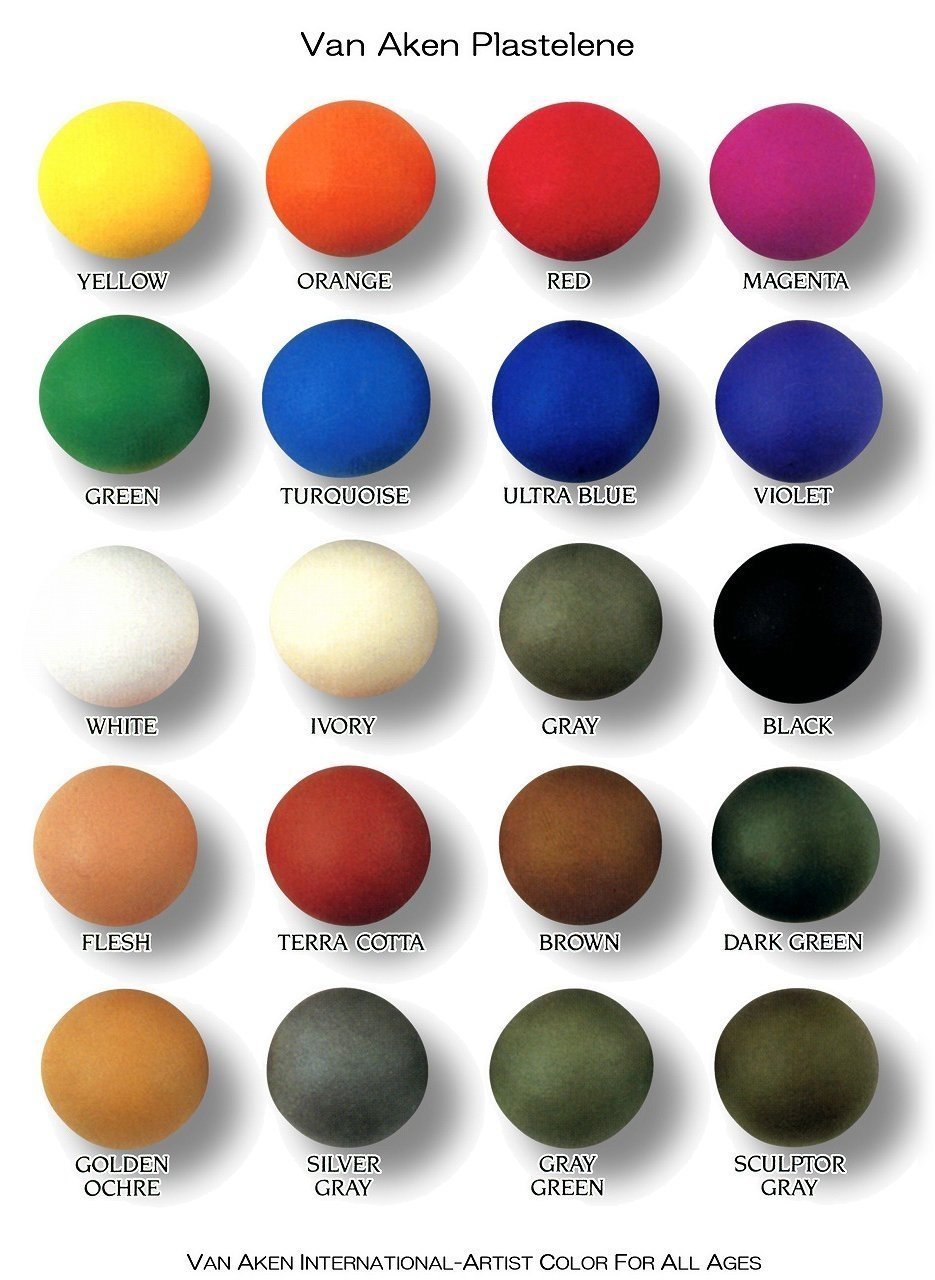 Non-Toxic
Sulfur-free
Reusable / Non-hardening
Smooth consistency
1 LB bars come in 24 vibrant colors
Made in U.S.A.
Project ideas are not limited to:
Claymation
Sculptural prototypes
Figurines
School projects
Clay paintings
Molds for silicone rubber.
Preferred by sculptors, model makers, clay animators and artists of all ages, Van Aken Plastalina is self adhering, non-toxic, never hardens, remains pliable and plastic, can be used time and time again. In fact, like a fine wine or cheese, its consistency improves with age. Due to the many variations in monitors and browsers, colors may appear slightly different on different computer screens.
*Do not bake in oven*  
Van Aken Plastalina can be easily modeled by hand, with clay tools for fine detail, and in certain production applications requiring multiple reproductions, the product may be melted (150F/65.5C) and poured into a mold.