Article number:
088058A
Availability:

In stock

(5)
Vista patinas are a cold two part patina that contain acids as well as oxides. First, a traditional base patina reacts with the metal to produce a beautiful green on bronze, brass, and copper. Next, colored oxides are added to this base resulting in a unique marbled patina. Vista Patinas are not recommended for iron or steel because an aggressive rust will form that is difficult to arrest. They are recommended for all of the Metal Coatings except for Silver and Pewter.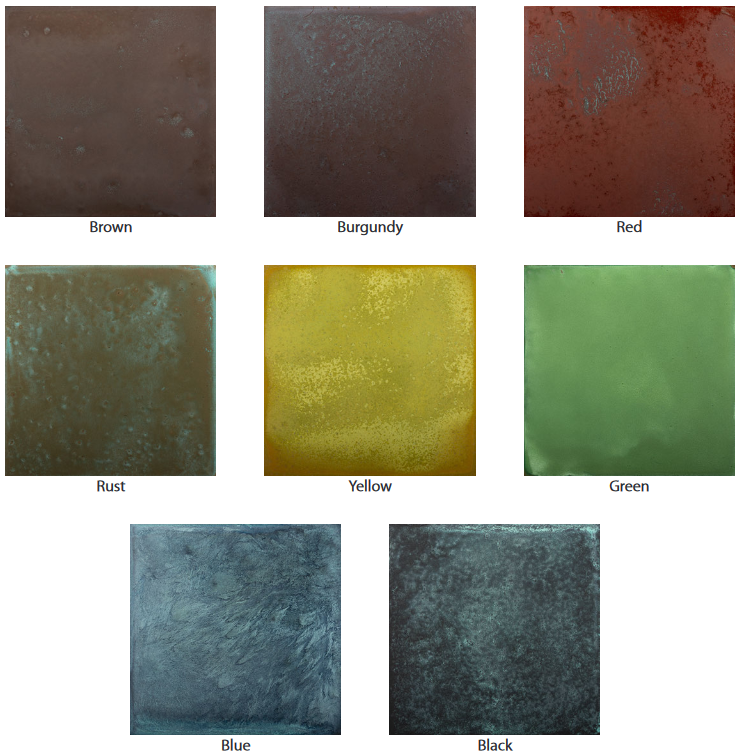 Vista Patinas are available in black, brown, burgundy, red, rust, yellow, green, and blue colors and in 8oz., 32oz., 1 gallon, and 5 gallon sizes. Spray tops are included with 8oz. and 32oz. bottles. One gallon of a Vista Patina generally covers 200 sq. ft. Multiple coats may be required depending on the desired finish.
Gallons are available by special order.  Please call or email us to order gallons.