| | |
| --- | --- |
| Availability: | Out of stock |
Amazing Deep Pour is a 2-part, extremely clear, deep-cast epoxy. It is ideal for applications requiring thicker pours (up to 2 inches thick) or a glass-like finish.
This 2:1 mix ratio product was formulated to reduce exotherm (heat build-up), allowing users to pour thicker sections without the delays of layering as with standard epoxies. Amazing Deep Pour is compatible with Alumilite Dyes and Polycolor Resin Powders, Glow Powders, and Glitters. Other colorants may be compatible, testing is required.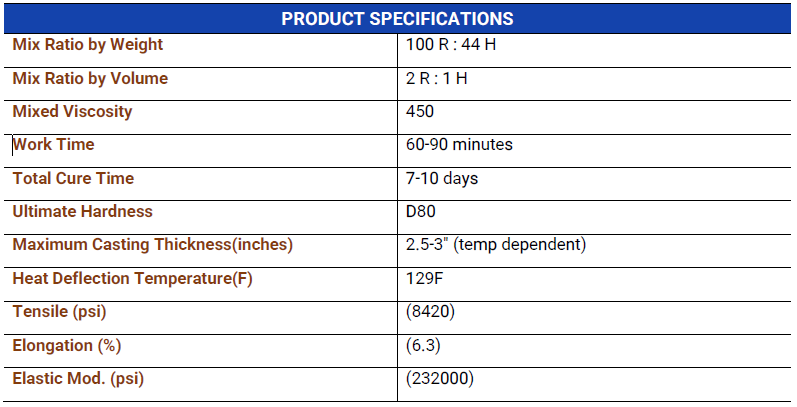 Amazing Deep Pour is ideal for river tables, resin blanks for lathe turning, filling wide gaps in wood, or any application requiring a depth greater than 3/8 inch. ADP can also be layered for projects requiring thicknesses beyond 2 inches.
2:1 (2 parts A to 1 part B) by volume
Low exotherm
Low viscosity for easy mixing
Long open time to allow for air bubble release
24-72 hour tack-free time (mass and temperature are factors)
5-7 day full cure
Compliant with FDA 21 CFR 175.300
24 oz. Kit = 16 oz. A + 8oz. B
1.5 gal. Kit = 1 gal. A + .5 gal. B 
3 gal. Kit = 2 gal. A + 1 gal. B